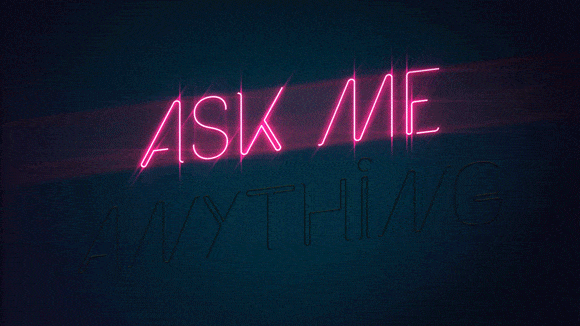 Hey guys!!
Tomorrow's my last day here!!
If there was anything you ever wanted to ask me, now's your shot! 🙂 Can be about money, biz, love, life, kids, mohawks – whatev!
If I can legally (and consciously) answer you, I will 😉
Drop your questions down below in the comments or via email, and I'll answer each and every one of them and then update this post here so everyone can see the Q&As… Or if you'd rather ask something in *private*, that's cool too – just give me the heads up and I'll keep it on the low

1-2-3 Go!
******
How would you recommend the best ways to learn the stock market thoroughly?
Reading! Lots of it! 🙂
But starting with these two resources will help speed it up a bit for you (though fyi they're definitely biased towards indexing, lol..)
How much do you think you're going to miss writing these blog posts? Just so you know, I've really enjoyed reading your posts. Thank you so much for everything!
They thanks!! They've been fun to write for a majority of the years, but I'll be honest and say I don't think they're nearly as good as they used to be 🙂 I think I've finally said everything I wanted to say so I don't predict missing them. I WILL miss all the PEOPLE here though!! That's going to be the hardest to walk away from until my next project!
Are you enjoying home ownership, or do you really prefer renting? (Sorry if you already answered this question since I don't always read every single email you write

)?
I would rent every day of my life if I could 🙂 Home ownership is just not for me, but it is best for my *family* so I suck it up and roll with it and it's def. not as bad as it was 10 years ago when we first owned. Probably because I have money now to fix everything when it breaks! We just paid $3,000 to cut down a couple of dead trees in our yard a few weeks ago – it never ends.
Are you still writing, and will I still be able to follow you? I know you mentioned your future plans in one of your posts, but I can't remember the details.
YUP! I'll still be in the community working on projects relating to $$$! The next one will be a curation-focused site similar to Rockstar Finance back in the day that'll be launching on Soapbox.com in about a month (July 6th).
Here's everywhere else you can find me in the meantime (make sure you're subscribed to my personal newsletter so you get all my updates):
******
——–
Links to books above are Amazon affiliate links
********
[Prefer to get these blog posts *weekly* instead of daily? Sign up to my new weekly digest here, and get other thoughts on life/business/money as well: jmoney.biz/newsletter]
from Finance https://www.budgetsaresexy.com/ask-me-anything/