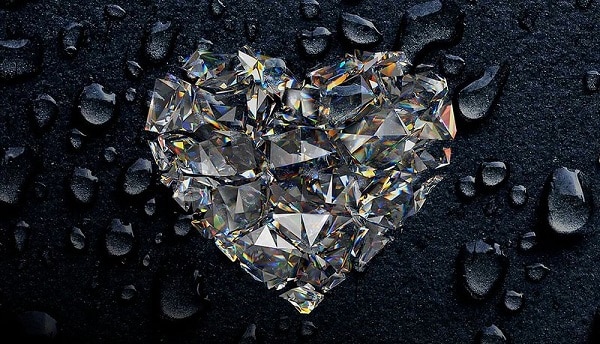 Happy Friday, y'all!
Here are some fun facts about engagement ring bling to take your mind off of this yo-yo stock market! But first, let's have a little Budgets Are Sexy competition …
Do you think you could win one of these engagement ring categories if you're stacked up against other Budgets readers? Keep in mind that the average engagement ring cost was $5k (WOAH) this year, and the old marketing adage is that you should spend two months' salary on — what else? — the biggest diamond you can afford. (Feel free to share your opinion about either of those things in the comments …)
OK, on to the contest:
Most Frugal Engagement Ring or Wedding Band: What's the lowest price someone (either you or your partner) paid for an engagement ring? Must be greater than $0.01 — can't be a gifted or stolen ring. If it's homemade, what were the materials, costs, etc.?
Most Expensive Engagement Ring / Wedding Ring: Don't worry, no shaming here (and if you want to remain anonymous, that's cool!). Shoot me the $ amount and a photo of that multiple-carat sucker! And I'm curious … does it get worn around everywhere, or does it mostly stay in a jewelry box?
The *Oldest* Engagement Ring. Do you have a family heirloom? Did you score an antique gemstone from somewhere else? A diamond is forever, apparently … Is anyone rocking a diamond ring from the 19th century … or earlier?!
Funniest Engagement Story: Did you screw up or embarrass yourself? And did your partner still say yes? (I would have asked for the *cheesiest* engagement story, but I might win that one by default with my "ring at the bottom of champagne glass" proposal . Not my finest moment, but my wife said yes, which is all that matters!)
OK, you have four categories to enter. If you want to play, drop a comment in this blog post (or reply to this email). The winners will get a homemade gift from yours truly (it's not made from cubic zirconia I promise!), plus some serious bragging rights. Announcements to be made soon — and I'll share my sappy ring story then, too.
A few fun engagement ring facts I found while googling around …
Elizabeth Taylor holds the world record for having the most expensive engagement ring … It sold for a whopping $8.8 million 10 years ago after she passed away. She used this same ring at two of her eight weddings. Yes, EIGHT weddings.
In 2016, an Aussie billionaire gave Mariah Carey a custom engagement ring with an insanely huge center stone. The whole thing was apparently worth a cool $10 mil … But, they called off the wedding less than a year later, and the ring was sold to an LA jeweler for only $2.1 million.
In 1951, Warren Buffett spent 6% of his net worth on an engagement ring for his bride. Of course, that 6% wasn't a lot back then because he was only 21 and this was well before he made his massive fortune.
But in 1993, Bill Gates flew to Omaha to visit his friend Warren. They went engagement ring shopping (Bill was planning to propose to Melinda at the time). While they were shopping, Warren tried to persuade Bill to also spend 6% of his net worth on a ring … but Bill declined because he was the richest man in the world at the time and 6% would have been about $370 million! (Would you spend 6% of your net worth on a ring?)
Do you know why most people wear wedding rings on the fourth finger of their left hand (the "ring finger")? Because that's where ancient Egyptians believed the 'vein of love' was located, and that finger is directly connected to the heart →. How romantic.
Note to all you single folks out there: If you're trying to pick someone up in Greece, Russia, Germany or India, be sure to check the person's *right hand* for a ring, not the left. Because that's where wedding rings are more commonly worn in those places. You don't want to accidentally hit on someone who's spoken for!
Think you're too old to get married? Think again. George and Doreen Kirby from the UK got hitched on George's 103rd birthday. Doreen was 91 at the time. He proposed on Valentine's Day and tells the story: "I didn't get down on one knee, because I don't think I would have been able to get back up!"
Did you have a long engagement? Well, a poor woman named Adriana Martinez holds the world record for longest engagement. She was engaged to her man for 67 YEARS before they got married! Almost seven decades of cold feet 😦
The largest diamond ever found (on Earth) was in 1905 in South Africa. This thing was 3,106 carats and weighed 1.3 pounds! It was given to King Edward VII as a present for his 66th birthday. Some bday gift!
In 2004, astronomers discovered a planet in the Milky Way they call "55 Cantri e." It's made mostly of dense carbon, and they believe it's about 1/3rd pure diamond! That's like a million gazillion carats.
And lastly ….
Did you know that the singer Neil Diamond used to be called Neil Coal until the pressure got to him? I know, it's a lame dad joke … I just threw it in for those who miss J$ and his crappy jokes. Miss you, J!
Got a ring story to share? Frugal tips? Expensive mistakes? Think you can win one of our competition categories? Let's hear it!
*Pic up top by Claudia!
from Finance https://www.budgetsaresexy.com/engagement-rings-%f0%9f%92%8d-a-contest-fun-facts/